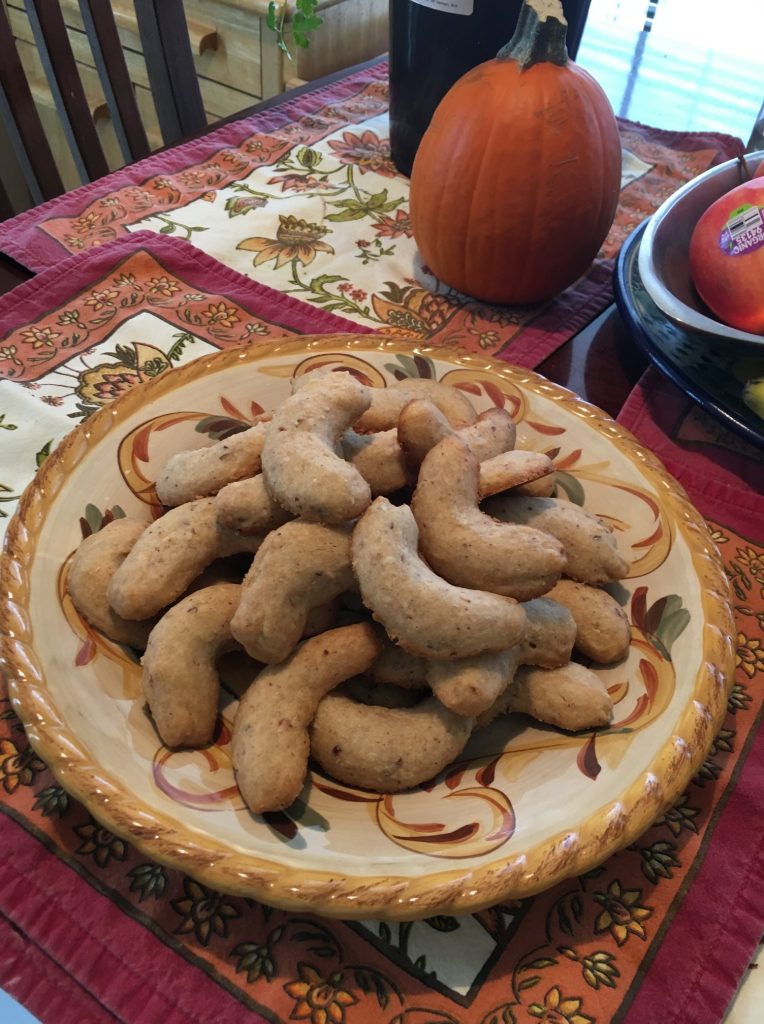 1 c. butter
1/2 c. honey
1 c. sifted unbleached white flour
1 c. sifted whole wheat flour
1/4 lb. filberts (hazelnuts) roasted* and finely chopped
1/2 tsp. vanilla extract
1/2 tsp. almond extract
Cream butter and honey together. Add the flour, vanilla extract, almond extract and finely chopped filbert and blend well. Dough should be very stiff so add more flour as needed. Take small bits of dough and form into small crescents. (Refrigerating the dough before use also makes it easier to form the crescent cookies.) Bake at 300 degrees for 15 minutes. Makes about 24 cookies.
Roasting Hazelnuts: Preheat the oven to 350 degrees. Line a baking sheet with parchment paper or foil and arrange hazelnuts in one single layer. Toast until golden brown and fragrant, about 10-15 minutes, stirring occasionally.