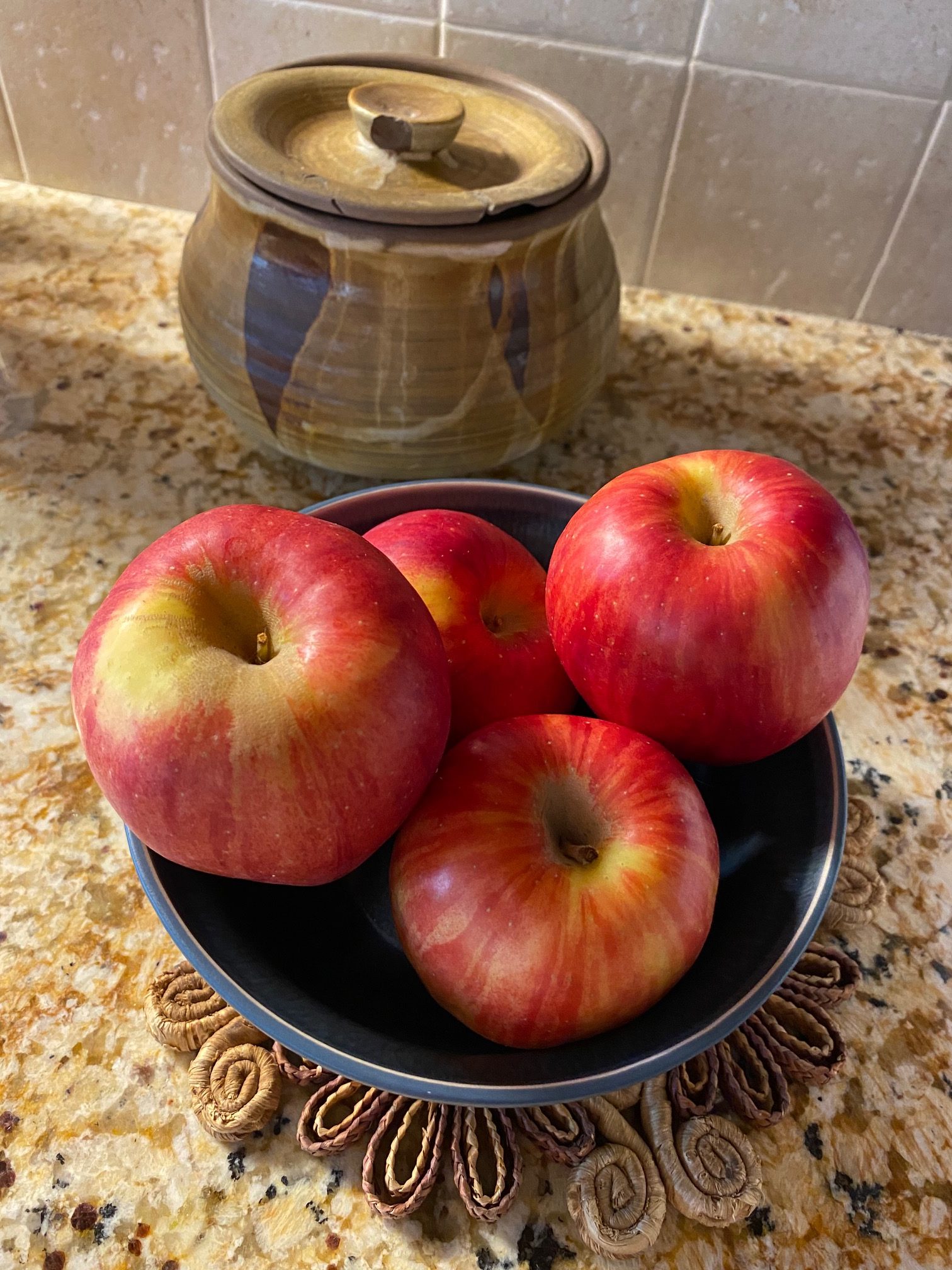 Preheat oven to 375 degrees and position oven rack to the center position  in oven.
Apple Filling
3 lbs. honeycrisp or other firm tart apple
1/4. c. light coconut sugar
1/4. c. dark coconut sugar
1/2 tsp. cinnamon
dash nutmeg
dash salt
1 tsp. lemon zest
2 tsp. lemon juice
1 Tb. unsalted butter
Peel, core and cut the apples into 1/2″ slices. Combine sliced apples, sugars, cinnamon, nutmeg, salt, lemon zest and lemon juice in a large bowl.
Heat a large heavy skillet over medium heat and add the butter and apple mixture. Saute until the apples are crisp tender approximately 15-20 minutes.
Lightly butter an 8×8 baking dish and spread the cooked apple mixture in the pan.
Crisp Topping
1/2 c. unbleached white flour or gluten free flour
1/2 c. old-fashioned rolled oats
1/4 c. dark coconut sugar
1/4 tsp. cinnamon
1/4 tsp. kosher salt
dash nutmeg
6 Tb. cold unsalted butter
Whisk together the flour, rolled oats, coconut sugar, cinnamon, salt and nutmeg. Cut the fold butter into 1/4 inch cubes and add to the flour mixture. Using your fingers, break the butter into the dry ingredients, pressing together to create large pea-shaped pieces of crumbly topping the size of a dime. Evenly spread the topping over the apples.
Bake until the topping is golden brown and crisp about 30-35 minutes. Cool for about 10-15 minutes. Serve warm with whipped cream or ice cream.